May 2016
Due to long-running technical issues I've not been able to update this site for about 6 months, but I've had a couple of releases in that time, with one more forthcoming. The first is my recent duo album with David Lacey, Quiet Forage.




The second is my album on Robin Parmar's Stolen Mirror label, Neural Atlas.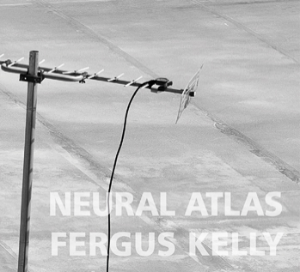 May 23rd sees the release of my cassette album Shot To Shreds with a launch concert in The Lab, (see poster below for more details).


November 2014
My new album Unnatural Actuality has been completed, and is presented in the form of a four panel full colour digipak.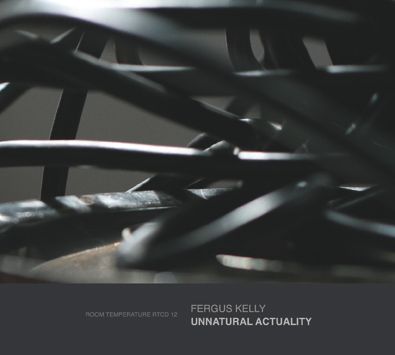 Continuing in a similar vein to my previous release, it features 9 compositions totalling one hour, using field recordings, speaker feedback, no-input mixer, electromagnetic recordings, metal percussion & processing.

The field recordings were made in Snaefellsnes in northwest Iceland, Savtat in Croatia, Kent, Berlin and Dublin. The electromagnetic recordings were made from various sources such as computer drives, TV monitors, xbox, wii, ATMs, ticket vending machines, LED displays, smartphone, security barriers, automated advertising hoardings and tramlines. The metal percussion deployed car suspension springs which were struck and bowed, mounted on an aluminium water heater, which acted as resonator.

More info soon on official launch, which will include a solo performance for live electronics and field recordings.

Reviews so far:

Brian Olewnick (Just Outside)

"I can't resist quoting Kelly's listing of sound sources used for this release (along with field recordings from various sites): "The electromagnetic recordings were made from various sources such as computer drives, TV monitors, xbox, wii, ATMs, ticket vending machines, LED displays, smartphone, security barriers, automated advertising hoardings and tramlines. The metal percussion deployed car suspension springs which were struck and bowed, mounted on an aluminium water heater, which acted as resonator." Never a bad thing to put remnants of modern consumerism to good use.

The sounds comport well with the cover image, very dark and round. Things thrum and throb, hurling off sizzle and clang, layered and deeply resonant. supremely thick. Sometimes, as in "Spinal Landscape", it's like a thick mass of dozens of huge moths blindly flying in a room of large bells. Rhythms may appear briefly before sinking back into the inky, oily dark; spaces are scoured out, hollowed, left as a dully reverberant shell. The music might be said to vacillate between that dread hollow and an almost claustrophobic, equally alien clutter, something that begins to get oppressive over the disc's nine tracks but given the nature of the sources, I'm not sure that oppression wasn't one of the outcomes Kelly had in mind. More to the point, it's a unique and strong sensibility, one that stands well apart from most quasi-similar efforts int he territory. A strong, bitter work."

Frans De Waard (Vital Weekly):

"It certainly has been a while since I last reviewed something solo by Fergus Kelly; in fact perhaps nothing since 'A Congregation Of Vapours' in Vital Weekly 835. On his latest release he combines field recordings with recordings of electromagnetic origin, such as computer drives, TV monitors, xbox, wii, ATMs, ticket vending machines and such like. Then he also adds metal percussion, like the ones in car suspension springs, which were struck and bowed, mounted on an aluminium water heater, which acts as a resonator. These pieces are constructions as compositions, and not live pieces, improvisations or part of a sound installation; at least as far as I understood this. And these nine pieces are great, if not sometimes a bit long.

The whole album is now just over an hour long, and perhaps could have been a bit shorter, more concise. But overall, Kelly has some great sounds on hand, which he combines very cleverly into fine compositions. There is the falling of metal in the garage in 'Split Second', mixed with sizzling and bursting electrical sounds and some far away rumble. This piece is an example of how things work here: the wide-open space from a field recording, the close by electrical charges of those electromagnetic sounds and the spring metal sounds as a solo voice. Quite atmospheric music is the overall result, with an intense undercurrent. Kelly plays finely with dynamics here, as in an excellent musique concrete tradition. As said, some of the longer pieces here I thought were a bit too long and could be edited down for some more tension and would overall a shorter album would have been stronger. For those who like the work of Francisco Meirino this is something to explore as well."


May 2012
My new album A Congregation Of Vapours has been released by Farpoint Recordings




Here is my press release:

A Congregation Of Vapours is a new album by Dublin sound artist Fergus Kelly, released through Farpoint Recordings, in May 2012. It contains 8 tracks totalling 57 minutes, and features a short essay from writer Paul Hegarty. The compositions were made using speaker feedback, no-input mixing board, DIY electronics, amplified metals, field recordings and processing.

The pieces employ a wide range of textures and timbres across a broad dynamic spectrum, ranging from full-bodied, dense soundfields, to more muted and understated presences. Feedback is the core sound and starting point for the compositions, and is taken to various extremes via many stages of intensive electronic processing and forensic editing. Sounds as raw, malleable matter, stretched to the point of collapse, pulled inside out, further distilled and cross-hatched, breeds inscrutable new forms, at once physical and phantom in nature.

A Moebius strip of endless decay and regeneration, the sound of sound cannibalising itself, these fugitive soundscapes were grown from residual traces of empty spaces, ventriloquised into being - a void given voice - where feedback makes dimension audible. In this case, the dimensions of various metal vessels mounted on speakers, which resonate, buzz and rattle with microphones placed inside.

Woven together, these disembodied, atomised artifacts establish their own reality for the listener to navigate, volatile and capricious as the weather. Threaded through this speculative fiction is documentary reality in the form of field recordings, which augment and galvanise a particular sense of place and narrative flow, which sits uneasily between the created and the real.

The textures of both worlds have an interconnectedness, and a parity of presence. The ceaseless surf of traffic, the hums and drones of supermarket fridges and myriad other machine presences - sounds we daily swim through with varying levels of awareness - intersect with magnetic fields of prepared noises, aural detritus and sonic fallout, to form a climate of disturbance and disruption. A seepage of spectral broadcasts, corrupted signals and insidious transmissions, suspends us in sound.

The album will be launched in The Goethe Institute, 37 Merrion Square, Dublin 2, 23rd May 2012, at 6pm. I will be performing a solo set for the launch, using live electronics and field recordings.

Breathing Room a new sound installation, will be showing in The Goethe's bunker space for ONE WEEK ONLY, 23rd - 30th May 2012. Opening times: Tues - Thurs 10am - 8pm, Fri - Sat 10am - 1.30pm


February 2012
I have just posted an interview I did with Brian Marley, conducted across a series of emails in 2011, looking at the background to my practice, my influences, my approaches to composition, and some of the ideas behind the Long Range album. Sincerest thanks to Brian for his encouragement and patience.


November 2010
My new album Long Range is now available here. Created between 2008 - 2010, it has eight tracks totalling 50 minutes, and uses invented and adapted instruments, percussion, bass, shortwave and field recordings. Listen to a track here.

Many thanks to Brian Olewnick for this review, in his blog, Just Outside:

"I wouldn't be surprised if more than half of the releases that come my way contain field recordings to one extent or another, sometimes just as one element among many, often processed, sometimes pure and making up the entire sound world. As I've said before, it seems extra tough to quantify these things except to use a kind of photographic aesthetic, including that of the snapshot. Why do Eggleston or Winogrand stand out, for instance (why indeed?). In any case, here are two fine discs, one which uses said recordings as an element among many, the other just awash in them, each quite different, each quite good.

Kelly (who I believe is a bassist at heart) uses a kind of kitchen sink approach while constructing dense, grimy sonic episodes. One track, for instance, lists "bone, alarm bell, bowed spring, rubber mallets, frame drum, cymbal, coffee whisk, inside piano, bowed telephone bell, bass, processing). At its best, as on the first and last tracks here, there's a very strong cinematic feel, a kind of implied narrative for which the listener can easily supply his/her own story details, Kelly's growling construction rolling through streets clogged with children and worried mommies. He generally utilizes a very wide range of pitches and densities, creating a space that's full, dark and somber while retaining a crispness and airiness that's very enticing. Really well done work, give a listen."

Thanks also to Franz de Waard for this review in Vital Weekly:

"Following his CDR 'Fugitive Pitch' (see Vital Weekly 709) here is another release by Fergus Kelly from Ireland. Like on his previous release he explores textured music, or rather music made with textures. Per track he lists on the cover what kind of sound sources he uses, such as rubber mallets, frame drum, coffee whisk, brass rod, spinning top, cymbal and field recording: and that's just the first piece. To me it seems that Kelly made quite a progression since his last release.

The pieces are gentle, careful, quiet and introspective. Kelly plucks the strings, uses a bow on sheets of metal, bangs the inside of a piano and uses a small variety of sounds per piece. Sometimes the mood goes up and lots more seem to be happening, such as in the closing piece 'The Ground Beneath Our Feet', with rattling percussion and bowed sounds. Throughout this material shows a great depth and is highly atmospherical. It shows also a variety in his use of instruments and sound sources and makes a truly refined work."

Further thanks to Richard Pinnell for this review, on his blog The Watchful Ear:

"Ridiculously tired tonight after yet another day at work, up at 5 on a bank holiday again, though home at a reasonable enough hour to be able to listen and write, though as I type this late this evening its a struggle to keep my eyes open and sit up straight. The music is good though, so its not been hard to focus on the listening.

So, amongst other things, Julie bought me a Japanese cookery book for Christmas. The pictures of food inside are fantastic, but as is often the way with these things, the list of ingredient required is somewhat daunting, in many cases a whole stream of items I have never heard of. Listening to Fergus Kelly's new album Long Range and then reading the list of items used to create the music gives me a similar feeling. The music sounds good, but if you wanted to recreate it you would need bones, a coffee whisk, some fishing line, an egg slicer, telephone bells, a spinning top and no end of mostly metal percussion. Kelly uses all of these objects and more to record various sounds, adds a few carefully selected field recordings and then applies some processing before compiling it together on a computer to form the eight tracks that make up the disc, which he then bakes on a low heat in the centre of the oven for twenty minutes. OK, so I made that last bit up...

I have always liked the kind of dark, vaguely industrial sounding murkiness that has always existed in Fergus Kelly's music (this is his eleventh release on his Room Temperature label, and he appeared on all of the first ten) On this new release though he seems to have taken a less drone-based and more structured approach to his music, which is a pleasing direction to hear him move in. There are still many sounds of bowed and struck metal, and rubber mallets rubbed across various objects etc, but there is a more spacious, positioned feel to the music on Long Range than I have heard in Kelly's previous work. Each sound here feels important. Nothing can be hidden under the surface of the drone, and while some looping of samples occurs on this album it tends be used right upfront as a feature rather than to try and create the sensation of layered depth so often used in this kind of music.

So everything is slow, somewhat ritual and mournful, and mostly very precise and carefully organised. Here and there though field recordings are suddenly added to bring a degree of uncertainty to proceedings, but they are not overused and the placement is well done. The fifth track here, Wavelength is a perfect example as slowly rotating deep metal chimes dominate until suddenly a brief recording of an elevator made in New York flutters into earshot and sparks the track into a flurry of activity that compliments the austerity of the rest of the track nicely.

Throughout the disc the juxtaposition of languid, solemn, often faintly rhythmic sounds and lighter, more sudden interventions is used frequently. What gives the album a strong sense of accomplishment though is the confident, bold compositional structures, with each sound really pushed forward to be heard clearly beside those nearby, so at no point does the music become that thick soup that this kind of music often descends into. Long Range is Kelly's most mature and individual work yet and comes very much recommended."


October 09
Two new CDs now available here: Fergus Kelly: Swarf, composed from recordings of bowed steel rods with sheet steel resonator.

The second CD, Fergus Kelly: Fugitive Pitch was created from recordings made in cellars underneath Henrietta Street in Dublin which have been extensively edited and processed, featuring myself and David Lacey improvising with assorted metals, plastics and drums.

More information on process and some photos can be seen on my blog.
July 09
A new track of mine, Embedded In Debris, is featured on a freely downloadable four part compilation of electro-acoustic and improvised music, Tori no Kaigi, on Bernhard Gunter's Trente Oiseaux label, complete with pdf booklet of contributors info and images.

April 09
An excerpt from recent concert with Max Eastley and Mark Wastell can be viewed here
June 08
Latest CDs reviewd in the July edition of The Wire by Brian Marley:

"If the material that has turned up on CD is truly representative, some of the most interesting improvisation during the last few years has been made in Ireland, and Fergus Kelly, David Lacey, Dennis McNulty and Paul Vogel have had a hand in much of it. They seem able to move freely and unselfconsciously between improvisation's various sub-genres, doing things in their own sweet way. McNulty and Vogel play computers, Lacey is a percussionist whose kit includes electronics, and Kelly plays the Cabinet of Curiosities, an amplified acoustic instrument of his own making.

The ritual tolling with which the Trinity College Chapel performance begins reveals the room's cavernous resonance, and the members of the quartet engage with it as much as they do with each other. In this unbroken 34-minute performance they cover a lot of ground, and the music moves through several distinct phases. As with some of the best group improvisation, its evolutionary narrative is characterised by temporal lulls, sudden developmental spurts and systemic mutations. From moment to moment the direction that the music will take is often hard to predict, and there's not a dull moment to be had.

On Leaching the Pith, Kelly's principal source material is a performance given by the quartet, in the same chapel, in 2004. Although the resonance characteristics and the instrumentation are the same, Kelly abstracts elements from the material and in the process de-emphasises the cohesiveness of the group as well as altering the pace and graduated flow of the music. He teases out elements that were tightly woven into the music's fabric and, in looping and modifying them, gives them an entirely different complexion. The CD's seven pieces, and in particular those in which the source material is represented by only a time-stretched snippet, such as "Shear", "Afterimage", and especially the exquisite "Lulling the Limbs" shimmer in and out of focus like a mirage."

Cheers Brian !
April 08
Two new CDs now available through my MySpace site: Fergus Kelly: Leaching The Pith, composed from live and studio recordings made by the quartet of Fergus Kelly: cabinet of curiosities, David Lacey: percussion/electronics, Dennis McNulty: computer, Paul Vogel: computer.

The second CD, Kelly/Lacey/McNulty/Vogel: Trinity College Chapel 8 October 2005 is a live recording of the quartet recorded in Trinity College's spacious and resonant chapel, as part of the Loving Architecture Festival.

A sound art compilation CD by Aphasia Recordings was recently released on which I have a track called Fanfare For An Uncommon Man (in memoriam Paul Burwell 1949 - 2007). More information here
September 07
Site update well overdue... recent months have seen the release of two new CDs: A Host Of Particulars and Strange Weather. The former was created from recordings of prepared bass and metal percussion which have been well and truly ground through the mill of electronic processing to produce corrupted cacophanous artifacts which have been hammered into relentless insistent patterns and free-floating tactile forms. The latter is a 3" CD of compositions created with recordings made in Chicago, Dublin, Helsinki, London, Madrid & Recklinghausen 1986 - 2006.

Photos have now been added from recent appearances at the I & E Festival in Dublin, Apostates in Limerick, and the Darklight Festival in Dublin. A 5 minute edit of footage shot at the Darklight Festival has been uploaded to YouTube and can be viewed below.

I will be doing a duo gig with David Lacey on Thursday September 6th, at Temple Bar Gallery & Studios in Dublin as part of the opening of Volume 4, their annual sound art show, this year curated by David Crawforth (Beaconsfield). Sharing the bill on the night will be Bruce Gilbert, Nina Hynes, and DJ Tendraw.


January 07
My solo 3" CD, Material Evidence is reviewed by Byron Coley on the Size Matters section of the February 2007 edition of The Wire:

"Fergus Kelly is a Dublin based sound artist. Recorded inside two deserted Guinness vathouses, this solo piece employs detritus as musical instrumentation and offers a brilliantly confusing set of sounds. Densely packed with sonic events, it's really hard to figure out the source material for the sheets of percussion that rattle and scamper throughout the three selections. My favourite bits have dripping water as a backdrop to a kind of circular metallic shimmer, which succeeds in sounding like a worm eating its own tail without becoming droney. Nice trick."

Cheers Byron !
December 06
My duo album with David Lacey, Bevel, has been reviewed by Brian Morton in the Jazz & Improv section of the January 2007 edition of The Wire:

"Good to be reminded that Temple Bar in Dublin isn't only soundtracked by screaming hen parties and disco throb. Bevel's last three tracks were recorded without an audience at Temple Bar Gallery in July 2000 (that should read 2005), while the opening "Whittle" comes from an earlier public gig at Trinity College. Kelly is Ireland's Hugh Davies, shrewd guardian of the cabinet of curiosities, while Lacey provides percussion and electronic asides. It's often very soft, intimate, even introspective, but both men manage to sustain their discipline and sense of order even when the dynamics increase."

Cheers Brian !

Meanwhile, TULCA festival photos, taken by Sean Óg, can be viewed here
November 06
I will be performing in a duo with David Lacey as part of the TULCA live arts festival in Galway on Saturday the 25th of November, at 7pm in the Nuns Island Arts Centre, admission free.
This summer I was invited by Danny McCarthy to compose a piece to celebrate Beckett's centenary, for a CD of 100 one minute pieces, produced by Art Trail, who are based in Shandon, Cork City. On Beckett's taking leave of Ireland he made a final call to Cork, to Shandon, to visit the grave of Francis Sylvester O'Mahoney, aka Fr Prout, a writer he greatly admired. This compilation, "Bend It Like Beckett" is now available from Arttrail and Aphasia.
Here's some background to my contribution:
Ebb (2006) 58"
There are various starting points, interactions and associations for this piece. My first starting point was the use of Dun Laoghaire pier as a location that had resonance for Beckett, famously referred to in Krapp's Last Tape as his site of epiphany, when it was "clear to me at last" what he had been searching so long for as the subject of his work. Though the actual truth of this revelation is rather more prosaic, as it occurred in his mother's seaside house in Greystones.
The pier is a significant site for me too as I grew up nearby and it was a favourite haunt. God knows how many miles I clocked walking its stretch over the years. I loved the sound of the foghorn, how it could be heard from afar, defining a particular sense of the landscape with its long melancholy drone, like some large beast exhaling. This particular foghorn was replaced by a far less interesting one years ago, but, thankfully I managed to get a recording of the old one in 1986. A fragment of this recording briefly appears, low in the mix, about three quarters of the way through.
The main sound that occurs throughout is a gong sound made from a sample of a saw blade which as been pitch-shifted. Beckett was a keen music lover, and his sole musical foray was in 1966, when Claddagh Records made a recording of Jack McGowran reading from Beckett's work, with musical accompaniment by John and Edward Beckett. Beckett himself played gong to mark the division between passages.
Morton Feldman was in the back of my mind whilst assembling this piece. Feldman was a great admirer of Beckett, and wrote an orchestral work, For Samuel Beckett, and dedicated his String Quartet II to Beckett. He managed to get Beckett to write a libretto for his opera, Neither (both of them disliked opera).
There are parallels between Beckett and Feldman, as they both worked with extremely simple ideas which were constantly being whittled down to simpler and more elegant forms over the years. The silence between words and sounds were of equal parity to both. Hence the use of silence as an active element in this composition - breathing spaces for the decay of the sounds. Beckett's phrasing and timing was always very musical. Feldman also scored parts of his work to be played very quietly. Hence the low volume of this piece.
The third sound is made with a prepared bass, used simply because it worked, no other conceptual agenda. The title relates to the natural phenomena of sea movement and sound decay. It was also the original title for Beckett's radio play, Embers.
Meanwhile, I recently took the plunge and joined the exponentially expanding Myspace community, figuring I'd nothing to lose...
June 06
Two new CDs completed; a new duo album with David Lacey, Bevel, and a new solo 3" CD, Material Evidence, of compositions using the detritus and acoustic properties of two ex-Guinness sites in Dublin. This forms part of the work made for the Captured exhibition at The Digital Hub on Crane Street, running till July 7th. Copies of the CD are available from reception, price 5 euros.
Bevel will be launched at The Lazybird Club at The International Bar on Sunday 18th June at 9pm (5 euros), where Kelly/Lacey will give a duo concert, with support from Paul Vogel (computer).
March 06
MP3s now available for perusal on the audio page... a few recent and not so recent bits and bobs from the archive...
February 06
Welcome to Room Temperature... a label initiated for the pragmatic purpose of getting my stuff out there in some form without intermediaries. A solo 3" CD of layered field recordings, UNMOOR, and a quartet studio CD, Kelly/Lacey/McNulty/Vogel, has been produced so far (see releases).
Other planned CDs for 06:
Kelly/Lacey CD of live and studio material - Soundscapes based on quartet TCD chapel recording from 04 - Quartet TCD chapel recording from 05 - Another 3" solo CD of layered field recordings - CD of prepared bass solos well and truly ground through the mill
Hope to get some MP3s up soon, and eventually get to grips with the business of online ordering...
Meanwhile, I will be playing at The 2nd I & E Improv Festival in The Printing House in Trinity College, Dublin, March 31st - April 1st, in a trio with Cork instrument inventor Mick O'Shea and French trombonist Mathias Forge.